A few of my go-to's for healthy alternative items that can make a difference in your overall well being. 

All around the world, people are waking up to the incredible taste and benefits of ORGANO premium gourmet beverages, nutraceuticals and personal care products.
GO TO WEBSITE >>

TriVibrance™ has created powerful, energetically imprinted products, to empower your mind/body/spirit to release negative emotional blocks to allow the flow of higher vibration energy and emotions into and within the body.
10% OFF CODE : ENERGETIC

GO TO WEBSITE >>

Save big by saving food. Fight food waste with organic produce and sustainably sourced groceries delivered to your door at up to 40% off grocery store prices.
GO TO WEBSITE >>

The award-winning, multi-patented collagen matrix that's completely changing the way you look, the way you feel and the way you age.
GO TO WEBSITE >>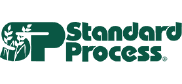 Whole food nutrition – just as nature intended. Together, Energetic Interventions Inc and Standard Process are changing lives.
GO TO WEBSITE >>
Welcome to my supplement dispensary!
You get convenient access to the highest quality supplements from a trusted source.
Code : TF3723
GO TO WEBSITE >>